About us
The CITHYD team includes professionals with experience in the planning and design of flood protection and river restoration. To increase the knowledge of rivers, reduce flood risk and increase river quality, we strongly believe in collecting more and more data that must be freely and easily accessible, and usable by everyone.
Hence, the idea to create an experience of Citizen Science to build a public-use database of river water levels involving citizens, researchers and institutions in the measuring phase, in the research and creation of a dialogue on issues regarding flood protection and river restoration.
The CITHYD project was created and is developed by WISE Ltd, benefit company and innovative startup based in Milan (Italy), founded by Giacomo Galimberti and Alessandro Balbo.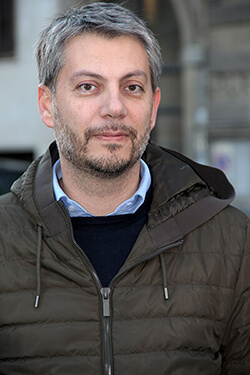 GIACOMO GALIMBERTI
"I've studied hundreds of rivers in professional activity and in scientific research. Over the last ten years I have designed engineering works for flood disaster reduction with the goal of combining river restoration and citizens' demand for safety.
Every day I work with passion in flood risk management, trying to improve community and citizen engagement.
Citizen science has quickly become an effective way for engaging people and learning together to collaborate in water management and soil conservation.
I had the idea of creating CITHYD to give everyone a quick and easy tool to save data and memory over the rivers, like the historical plaques that were once fixed to the buildings to signal the levels of extraordinary floods."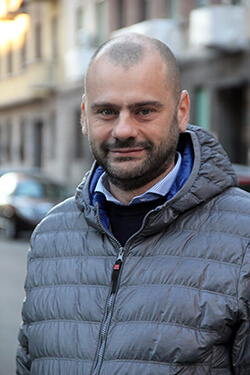 ALESSANDRO BALBO
"My aim is to contribute to the reduction of flood risks and to the improvement of the natural environment, by planning and designing interventions that usually meet needs that are difficult to integrate at first sight.
I believe that awareness, participation and the assumption of responsibility on the part of every citizen, even on issues which seem exclusive to specialists and institutions, are fundamental to improving the relationship between people and the environment, and to reducing the damages caused by natural disasters.
I would like to create opportunities and tools to encourage this growing awareness. CITHYD is the tool kit for anyone who shares this principle and wishes to increase its own and the community's expertise about rivers through simple actions and within everyone's reach."
Citizen Hydrology
The idea and the goals
What can CITHYD do for you?
What can you do for CITHYD?
What is CITHYD?
An innovative system to measure river level.
CITHYD (Citizen Hydrology) is an experience of Citizen Science, promoted by professionals who have been involved for years in the design of projects to protect soil and restore rivers. The aim of CITHYD is to increase knowledge of rivers through water level measurements made by citizens with a smartphone or tablet, automatically stored on the CITHYD platform and available, free of charge, to everyone.
The goal is to involve citizens in the collection of water level data, not only in big rivers but also in small streams generally poorly monitored and often causing flooding and damage, also due to climate change and land use change.
We want to create a community of amateur scientists who, through this simple and fast action (it takes less than 2 minutes), get close to rivers, observe them, learn how to appreciate their valuable elements and to understand potential risks.
The result of this open and widespread collaboration, which aims to involve researchers, institutions and citizens, is an improvement of the relationship between society, science and institutions in order to make more democratic and informed choices regarding rivers and territory.
How does CITHYD work?
Just a smartphone to send water level data.
CITHYD is very simple!

Near a CITHYD staff gauge (3) located on a river basin (1), the user will find an information panel containing a unique QR code (2).

Pointing the camera of a smartphone or tablet (4) on the QR code and through the TLC network (5), it will be possible to connect to the CITHYD website (6), with a user-friendly mask specific to that staff gauge, in which the water level just read has to be inserted. If you do not know how to use QR codes, read our Guide here.

The data will be stored in a geodatabase, published in real time on a map and the data, inserted by all users, can be freely read and downloaded by anyone, as text files, tables and graphics (7).

The data are issued according to the Italian Open Data License 2.0.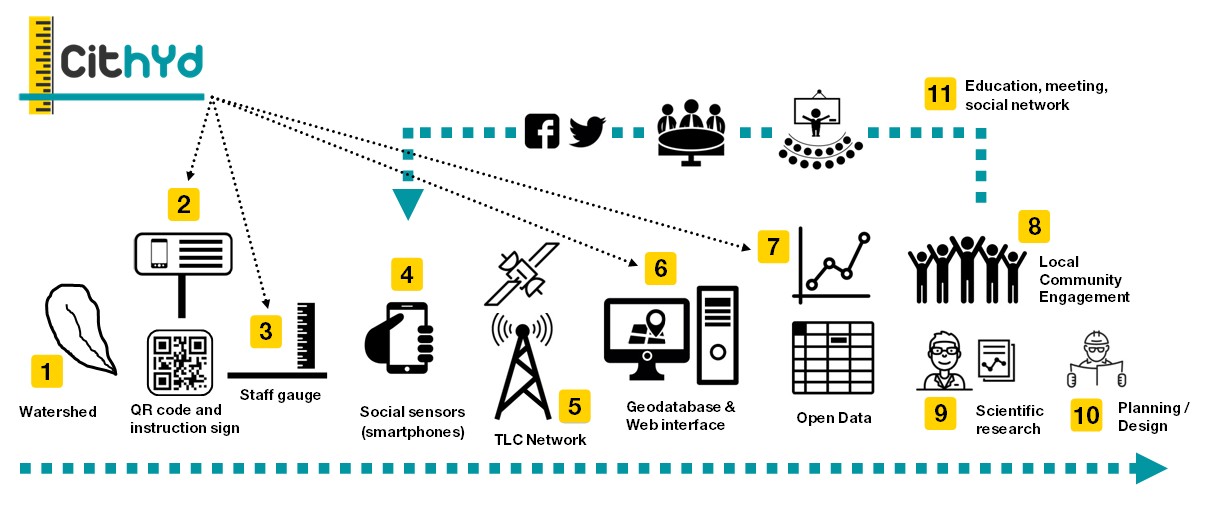 What can CITHYD do for you?
Hydrometric open data always available.
Are you a citizen? You can see and download all the data collected by the network of CITHYD staff gauges. If you are a registered user, you can download the technical documentation available on the website and stay updated about news and CITHYD initiatives through the blog.

Are you an authority or an association? You can use the CITHYD platform to consult and download data about rivers. If you cooperate with CITHYD installing a CITHYD staff gauge, becoming keeper of one or more staff gauges, or just sending data, we will be happy to give you visibility on the website and in CITHYD initiative. Through CITHYD, you can also start educational programs and increase citizens' awareness of flood and river restoration.
Are you a professional? You can use the data also for professional purposes in respect of the Italian Open Data License v. 2.0. CITHYD is also a meeting point for professionals, citizens, organizations and associations linked together by common interests for rivers to develop ideas and growth opportunities.
Are you a professor or a student? We are interested in developing with you research projects concerning CITHYD through thesis, workshops, laboratories or other.
Are you a construction company working on a river? If for your security procedures, you want to keep a time series of the river levels during the working period on the river, we will activate, even temporarily, a QR-CODE and store on the CITHYD platform the water levels that you will send us through your smartphone or tablet. The data will be available to you and to all users.
What can you do for CITHYD?
A smartphone and two minutes for an essential contribution.
Any water level data for CITHYD is important. So, if you find a CITHYD staff gauge, take a picture with your smartphone pointing the QR-CODE on the information panel, enter the water level that you read on the staff gauge and send it to us. Your data will be available in real time and free of charge for you and for all other users.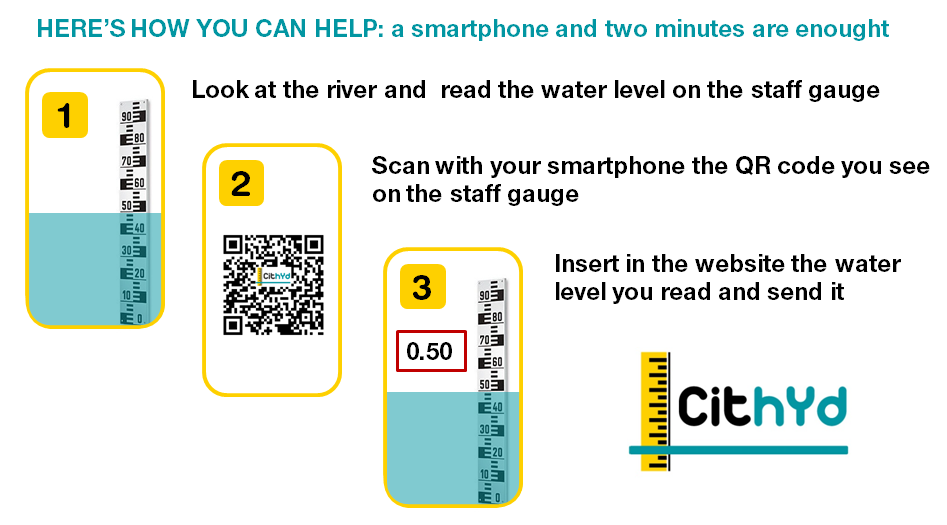 If you want to be more involved in the CITHYD experience, you can become a Keeper of a CITHYD staff gauge by monitoring the efficiency of the few elements that constitute it (staff gauge, information panel and QR-CODE) and sending regularly the water level data. We believe that having a keeper for every staff gauge means ensuring greater assurance of quality and quantity of data.
If you are a water authority, an association or anyone who wants to contribute to the spread of the network, you can install a CITHYD staff gauge or simply insert an existing staff gauge into the CITHYD network. Install a staff gauge and information panel, based on the standard we will give you, and provide initialization and inclusion in the CITHYD network.
CITHYD can also be a useful tool for flood manageement and it can help to increase the ability of communities to adapt to climate change.

If you are a researcher, you can help us by inserting CITHYD in your research projects.
If you are a professional and share our idea, enter the installation of one or more CITHYD staff gauge in your projects to increase the knowledge of the river you are working on.